How To Avoid Rental Scams
By Kevin Odibeli
Imagine paying a whole lot of money, getting yourself and your family to a property and even moving only to find out you didn't actually rent the property. Maybe even having the police called on you for trespassing. Ouch! Rental scams have been around as long as rental properties have been available.
Red

Flags
It's generally wise to be wary when about to pay for anything, even when you contact the person through a "reputable" website. As a rule in life, if something feels wrong, you can either dig deeper by requesting more information or simply walk away as there is always another apartment somewhere. So, look out for the following when dealing with a prospective landlord:
You're asked to send money without seeing the place or even meeting anyone
A Craiglist warning states that 99% of scams attempts have this red flag. Promises, photos, and even videos just don't present enough cause to pick where you'll live and part with significant amounts of money.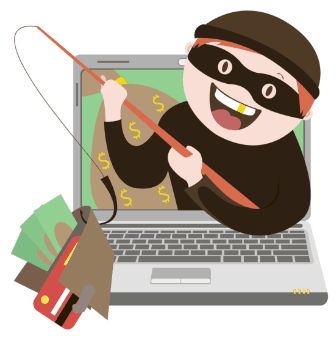 "You don't need a lawyer". Really!
Actually, you don't always need a lawyer especially if the agreement is relatively simple, and most landlords don't really want you to involve one. However, if the "landlord" makes a point of it, you need to be careful.
"You don't need a lease". Riiiight!
This seems attractive to some as they see it as not being tied down by a contract, meaning that they can walk away from the property at any time without being held responsible for early termination or damages. However, it pays to consider why a landlord would give up the option to protect themselves from a sudden termination.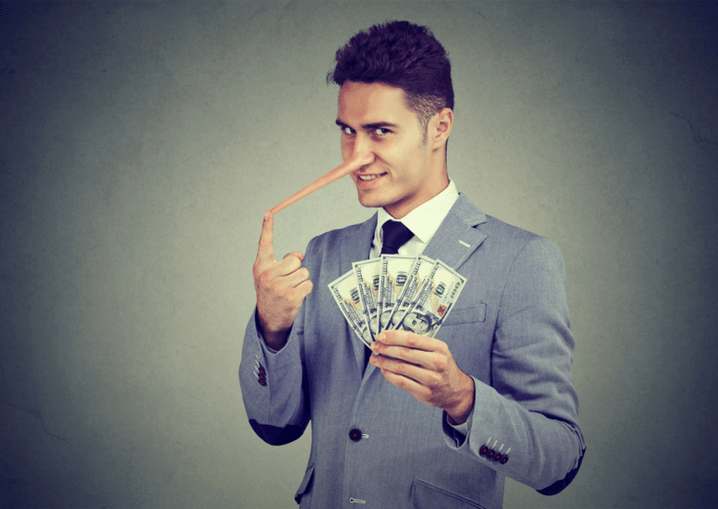 The "landlord" wants to bypass normal rental protocols
You should always be wary when a landlord is willing to circumvent too many good practices. Being told that you can move in "instantly" without any credit or identity checks should give anyone pauses.
Too many (strange) "fees" required upfront. Ooooohkay!
There are certain standards as to what a landlord collects in advance in terms of an advance and security deposit. When the person renting seems ignorant of standard rental billing and advances standards (e.g. too many months or even years requested in advance or outrageous sounding fees) you probably need to look at other properties.
Too Much Pressure.
When anyone is too pushy about something you need ask "What's the rush?"
Precautions
Don't pay cash
Like all criminals, fraudsters prefer cash. Instead, write a check after completing your due diligence.
Do an internet search
Run a search on the rental property with other sites or even check for duplication on the same site, but with different contact information.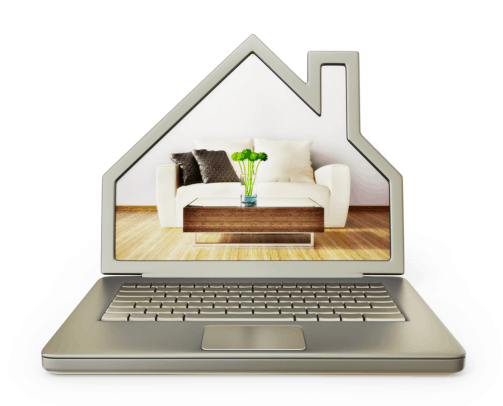 Be Firm
Con artists are well versed in the art of social engineering by applying pressure. Stand firm on what suits you.
Speak with the current tenants
A brief conversation can tell you a lot. It can also reveal a whole lot of information that you won't find anywhere else.
Ensure the lease identifies all parties
Ensure that you verify all parties in an agreement as it's always wise to know with whom you're dealing with and where you stand. This may also let you know if you are being sublet to and any accorded risks involved. The identification can be further enhanced by checking identification to determine authenticity.
WHAT TO DO IF SCAMMED
It's always wise to contact the authorities.
USING A PROPERTY MANAGEMENT COMPANY
Many rentals are managed by licensed real estate agents and it is also not uncommon for tenants to have their own agent, especially in higher-rent neighborhoods. Going through a Property management company is a substantial safeguard because scammers generally don't list properties through them (mostly due to the verification processes involved).
Licensed Property managers in Alberta are subject to the rules and regulations of the Real Estate Council of Alberta (RECA) www.reca.ca. A visit to an agent's office is usually enough to remove any identity concerns. However, you can check if a person or brokerage is licensed by following the link https://reports.myreca.ca/publicsearch.aspx
Kevin Odibeli
403-319-0701
Disclaimer:
Any information contained herein is intended solely for information purposes and is not to be considered legal advice.
 The user of the information is solely responsible for implementation and results. It is recommended that any person(s) acting on the basis of information provided in this article familiarize themselves with the applicable laws of their appropriate jurisdiction(s)
Any views or comment expressed in response to this article will remain the sole responsibility of the person providing any such view or comment.