Every real estate investor wants to see their property increase in value. There are some physical and immediate things that landlords can do to boost the property value of a rental property. Let's cover the four best upgrades to increase rent and your bottom line. It all about:
PRICE                        DURABILITY                       DESIGN
Upgrade Plumbing Fixtures
Kitchen and bathroom fixtures like faucets, sinks and sprayers can get old and tarnished quickly, not to mention looking out of date. For fixtures that are around 10 years old, no matter what condition, landlords should consider changing them out.
A shiny chrome finish is currently associated with standard grade, so moving up to more refined finishes may boost the look of the rental property. Whatever you choose, try to make sure that all the fixtures are the same to bring harmony and unity to your property's décor.
Countertops
The lowest quality countertops are the plastic laminate ones that don't stay nice for long as they are subject to discoloration from liquids and burns. Over time, laminate countertops just don't hold up.
Installing countertops made of granite, slate, quartz, or other solid surface material will boost the look of any kitchen and bathroom. Stone alternatives for countertops include acrylic/polyester composites, ceramic tile and stained concrete that are durable and beautiful.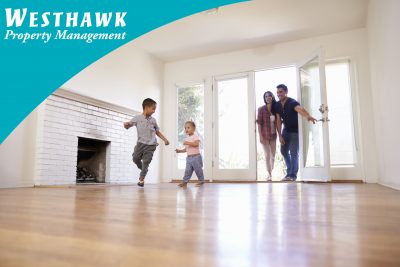 Flooring
Putting in new flooring in certain areas or throughout the entire rental property is an excellent way to boost property values. Replacing standard grade carpet and linoleum with higher end material like vinyl plank, tile, stone or even hardwood will not only add value, but it will make caring, cleaning and repairing the floor so much easier for tenants and landlords.
Click here for more information on Flooring options for your rental property
Storage
Storage is one of the top priorities for renters, so landlords can really make their property shine by increasing the storage options. Some small and simple ideas for boosting storage include adding hooks to key areas like entryways and bathrooms, installing closet organizing systems, and adding additional shelving in a pantry.
More involved storage upgrades include installing permanent shelving in the garage, creating built-in shelves or in-wall storage, framing in a new closet and adding a shed on the property. Don't go overboard here but it is always good to ask your professional property manager for what long term tenants would appreciate.
We are here to help
If you are weary from the headaches of maintaining and renting out your property, Westhawk Property Management is here to help. We provide professional service to all properties we manage and offer Concierge service to owner-occupied homes so we help you to find roofers, electricians and other home pros to help you get jobs done.
The Westhawk Property Management team of professionals are here to help you build wealth through real estate investing. We will free you up to pursue your career, spend leisure time with your families, while at the same time saving you costs and frustration. Call us today to discuss how we can be of service to you.
Westhawk Property Management
https://www.whpm.ca/
info@whpm
403-319-0701
Contact Us