When you own a rental property, you know how important it is to have the right tenant. Good renters will take care of the property as though it were their own, leaving it as close to how they moved in as possible. Bad renters, on the other hand, make it obvious that they don't care, since it's not actually their house; it can take a significant amount of time and money to get your property back to rentable condition after they move out. Wouldn't it be great if you could only rent to the first group and avoid the second group entirely?
While you may still occasionally get a bad tenant, with a bit of smart screening you can greatly increase your chances of finding good renters every time. This goes beyond the standard screening techniques like a credit check; it's all about the questions you ask before making your decision. Here are a few of the best questions to ask potential renters to see if they are the ones you really want to rent to.
Why Are You Moving?
This is a great question to start with because it gives you an idea of what motivates potential renters. Ideally, you'll find someone who's moving for a reason such as work relocation, trying to find a bigger house for their family or trying to find a better neighborhood or school system for their children. Watch out for people who complain about their current landlord or who seem to be trying to escape a negative situation.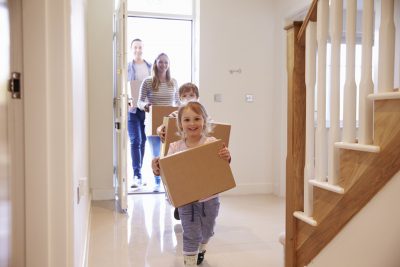 Would Your Current Landlord Provide a Reference?
Talking to a current landlord gives you two important pieces of information: It lets you find out what sort of a tenant the potential renter is, and also tells you that they have been upfront with their landlord about the fact that they're moving. Someone who wants to keep you from talking to their landlord may have something to hide.
Have You Ever Broken a Lease?
There are legitimate reasons to break a lease. Reasons such as work relocation and having to move because of unexpected family circumstances shouldn't weigh against a potential tenant, and asking this up front gives them a chance to open up about any broken leases in their past. If they try to cover it up or cite reasons such as landlord conflicts or problems paying rent, though, then this could be a big red flag.
How Long Have You Been with Your Employer? How About the One Before That?
This is perhaps even more important than how long they've lived in their current home. A long period of employment shows job stability and being a new hire after working for a long period can show ambition and a desire to get ahead. On the flip side, people who have trouble maintaining a job for longer periods could have trouble paying the rent.
Who Will Live on the Property? Will There Be Any Pets?
When asking these questions, be sure not to lead the answer by saying things like "This property is intended for two people" beforehand. Give potential tenants a chance to answer to help ensure that they do so honestly. If the answer violates a no-pets policy or sounds excessive for the property, you can reveal this afterward to let them know that they're not right for your property.
Will There Be Any Smokers on the Property?
An increasing number of rental units are going no smoking, in part because of the difficulty associated with getting smoke stains and smells out of curtains and carpet. While it's up to you to decide on your smoking policy, if you don't want smoking in the house then make sure that potential renters know that up front.
Will You Consent to a Background Check/Credit Check?
Not all landlords use credit and background checks, but it's always a good idea to ask if potential renters will consent to one. If they have credit history issues or legal problems in their past, it gives them a chance to be upfront about it and provide you with the information you need to make a decision. If they don't justify why they don't want the info checked, it may also hint at problems they're trying to hide.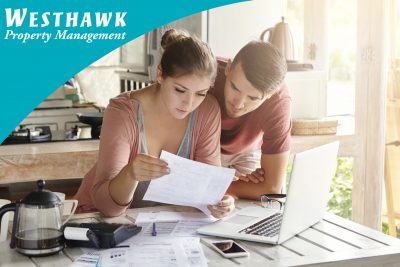 Do You Have Any Questions for Me?
Giving potential renters a chance to ask you questions helps you make sure that they know everything they want to know about your property and your policies. If they don't ask questions, consider how attentive they were during previous questions when you make your decision. If they were just trying to get through the interview process without paying attention, they may not be the renter for you.
Get Rental Screening Guidance from a Pro
If you're still worried about who you might rent to, consult with the professional property managers at Westhawk Property Management. We help you find the right tenant and bring years of experience to your property as well.
We are here to help
If you are weary from the headaches of maintaining and renting out your property, Westhawk Property Management is here to help. We provide professional service to all properties we manage and offer Concierge service to owner-occupied homes so we help you to find roofers, electricians and other home pros to help you get jobs done, or prepare yourself from fire or floods.
The Westhawk Property Management team of professionals are here to help you build wealth through real estate investing. We will free you up to pursue your career, spend leisure time with your families, while at the same time saving you costs and frustration. Call us today to discuss how we can be of service to you.
Westhawk Property Management
https://www.whpm.ca/
info@whpm.ca
403-319-0701
Contact Us