When interest rates are low, it can be the ideal time to refinance your mortgage. After all, who doesn't like a lower interest rate? There are lots of good reasons to refinance your mortgage, such as streamlining your expenses, investing in a secondary suite, or purchasing another rental property.  But what's really involved in the process?
Mortgage Refinancing: The Basics
Perhaps the best news any homeowner can get when it comes to a "refi" is that it's not likely to be nearly as difficult as getting the original loan was. Breathe a big sigh of relief if you need to; this is the time for it.
For many homeowners, refinancing happens for a few specific reasons: reducing mortgage interest, dropping mortgage insurance, or freeing cash for an investment property. When rates are low and values are stable, a refinance can provide a double win financially. And, of course, a lower interest rate also means you're paying less money towards interest over time. Combine the two and it can mean big savings on a home you plan to hold over the longer term. Remodeling or developing a secondary suite is a valid and effective way of adding value as well, which has a whole lot of other benefits that come with it. In short, there are tons of ways a refi can be helpful to your financial welfare.
The Refinance Process Lines of Credit
Much like when you got your initial loan, your mortgage banker or broker will examine your financial history, which includes your work history, to ensure you're financially stable. Your debt to income ratio will be re-examined as well. Although these are closely scrutinized, many banks will grant a bit more wiggle room than they did for initial mortgages, especially for properties that have a lot of equity already established.
Once approved for your loan, you will choose when to lock in your rate. Because interest rates can vary from day to day, it is important to pay close attention to both the current rate being offered and your lender's advice in the matter. If they have noticed rates are going up, locking right away makes a lot of sense, but if you're the gambling sort and rates are trending down, you may want to float your rate a few days to see if you can do any better. Remember, though, this is a bet that you are taking that the rate will drop.
Lines of Credit
A great option for many owners is to establish a Home Equity Line of Credit (HELOC). A HELOC can be used for future expenses or future investment opportunities. Many owners will utilize the HELOC as their down payment for another property purchase.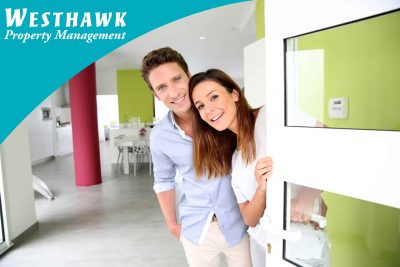 Documents You'll Need
Just like with the initial mortgage, you'll need to prove you are who you say you are and that you have the income you claim, among other things. Your banker will almost certainly ask for the following types of paperwork:
Proof of income. Tax statements and Notice of Assessments are big favorites for proof of income. If you own a small business, you may also be asked for a profit and loss statement, so get to work on preparing that now.
Credit score. Your lender will run your credit (and the credit of any co-applicants) in order to determine if you remain credit worthy. Don't worry, they can't revoke your current mortgage if things have gotten a little rocky in that department; they just won't write you a new loan. Pulling a credit report can also inform your lender about your debts.
Asset information. If you have a retirement account RRSP's, TFSA's, stocks, bonds, or even a checking or savings account, your lender will want to know about it. These accounts, plus the equity you have in your property and other assets, figure into the equation when lenders are trying to assess your risk of default. They can also serve as sources of collateral, should you need it.
Other legal paperwork. Divorce documents and support payment documentation are helpful for your lender to determine what liabilities you have, if any, in relation to those former legal relationships. If you receive support, it can sometimes be figured into your income calculation.
Once your lender has reviewed your paperwork and determined they are willing to refinance your loan, they'll order an appraisal of your home. Typically, an inspection won't be needed, unlike with a purchase. In many cases, a drive-by appraisal will be adequate, especially if it's very clear at a glance that you've maintained the property.
Signing of the Loan
With all your paperwork in hand and your appraisal completed, your lender will be ready to send you and your loan for closing. Since there's not a seller involved, you will be going to closing at a time that's convenient for you, and it'll be a very quick process. Make sure to double-check the terms of the loan to ensure you are agreeing to the mortgage you believed you were signing up for. If you have any questions, your lender will be more than happy to clarify, but ask them before you sign the dotted line.
We are here to help
If you are weary from the headaches of maintaining and renting out your property, Westhawk Property Management is here to help. We provide professional service to all properties we manage and offer Concierge service to owner-occupied homes so we help you to find roofers, electricians and other home pros to help you get jobs done, or prepare yourself from fire or floods.
The Westhawk Property Management team of professionals are here to help you build wealth through real estate investing. We will free you up to pursue your career, spend leisure time with your families, while at the same time saving you costs and frustration. Call us today to discuss how we can be of service to you.
Westhawk Property Management
https://www.whpm.ca/
info@whpm.ca
403-319-0701
Contact Us